Super Deal
Canon EOS 1500D DSLR Camera
Product Description
A shutterbug? Then you need the Canon EOS 1500D Dual kit with EF-S 18-55 + 55-250 lens to capture what you find fancy and share them instantly over social media sites.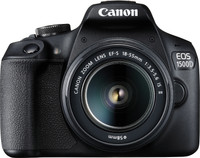 24.1 Megapixel CMOS (APS-C) Sensor
The 24.1 MP CMOS sensor delivers sharp images that remain clear even when they are enlarged. The APS-C size gives you a wide field of view (1.6 times the field of view of the 35 mm format).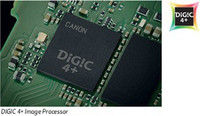 DIGIC 4+ Image Processor
This processor enhances image quality, even in low light conditions, and reduces noise. With this processor, you can have a fast and responsive shooting experience.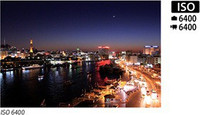 Image Sensitivity
Thanks to the wide sensitivity-rating range (from ISO 100 to 6400, that is expandable by up to 12800), you can capture the finer details with this camera. You won't even need a flash in dim light conditions.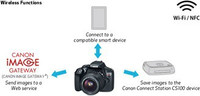 Built-in Wi-Fi Technology
You can connect this camera to your smart devices with Canon's free Camera Connect app and share your pictures on social media.
Autofocus
This fast and accurate feature (normal and high-precision focus, depending on the aperture and available light) can capture clear and crisp pictures with noteworthy consistency.
Viewfinder
At a cricket match? This camera captures clear pictures of action-packed sports without any blurring.
Display
The 920,000-dot resolution on the 7.62 cm (3) LCD monitor, which has a viewing angle of 170 degrees, lets you view what you've captured clearly. Camera settings, such as AF, ISO, Metering, AF Point Selection and other flash options, are available right on its screen.
Scene Intelligent Auto Mode
This mode brings out the charm of any picture by adjusting the exposure, while optimising white balance. This feature analyses the picture and boosts its quality by adjusting the settings automatically.
Feature Guide
This gives a simple description of each feature. This description is displayed in each shooting mode and when a function is selected. You can even disable the feature guide.
Live View
By just clicking the Live View button, you can capture Full HD videos in different sizes and frame rates. It also has various features for in-camera editing. You can choose from about 60 compatible lenses to spruce up your videos.
Performance
Capture up to 3 frames of those fast-moving objects in a second. This camera starts up instantly and features a speedy Autofocus, so you don't miss out on any action.
Features
With the Food Mode, you can click rich pictures of your food for your Instagram handle. You can even access features of Basic+ with the Quick Control Screen to change picture settings.